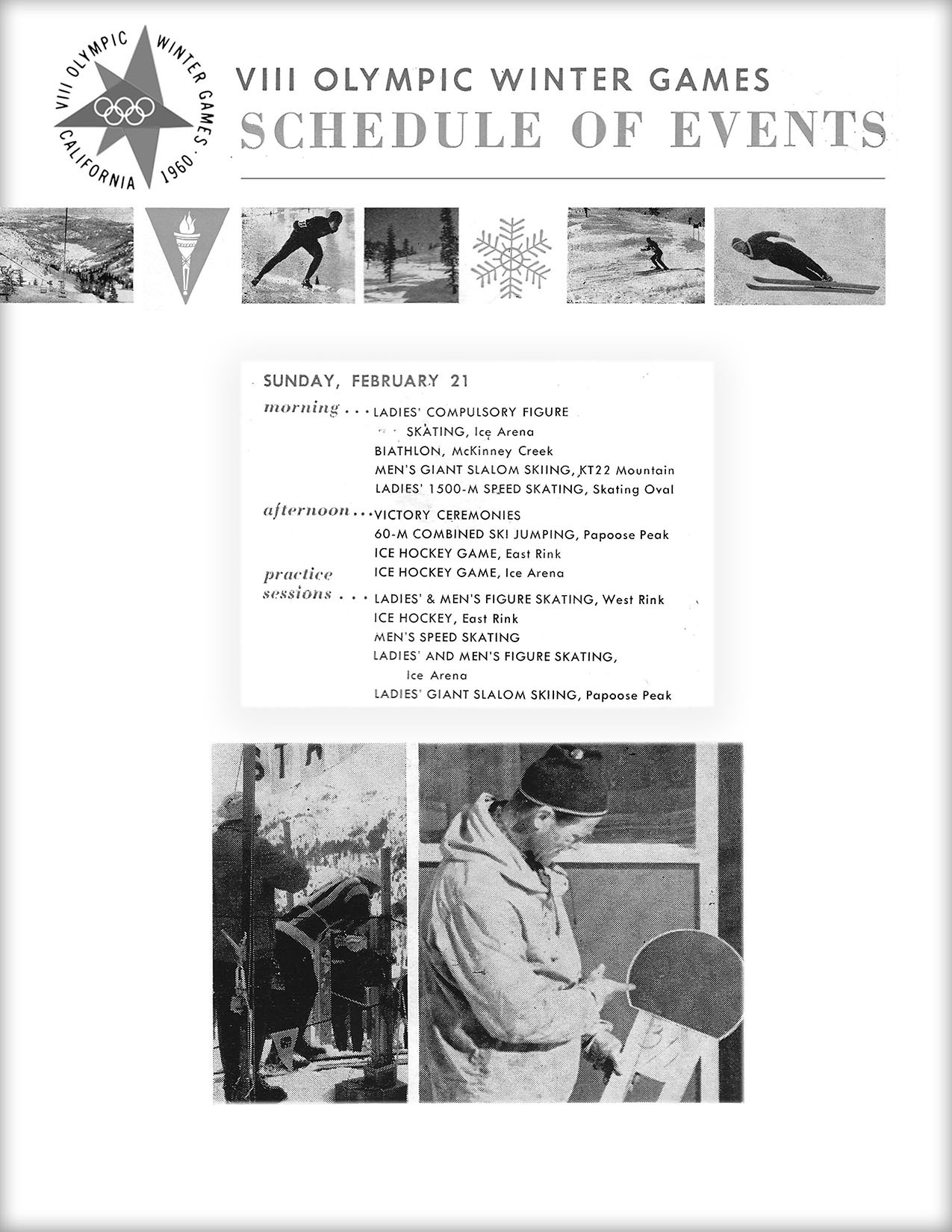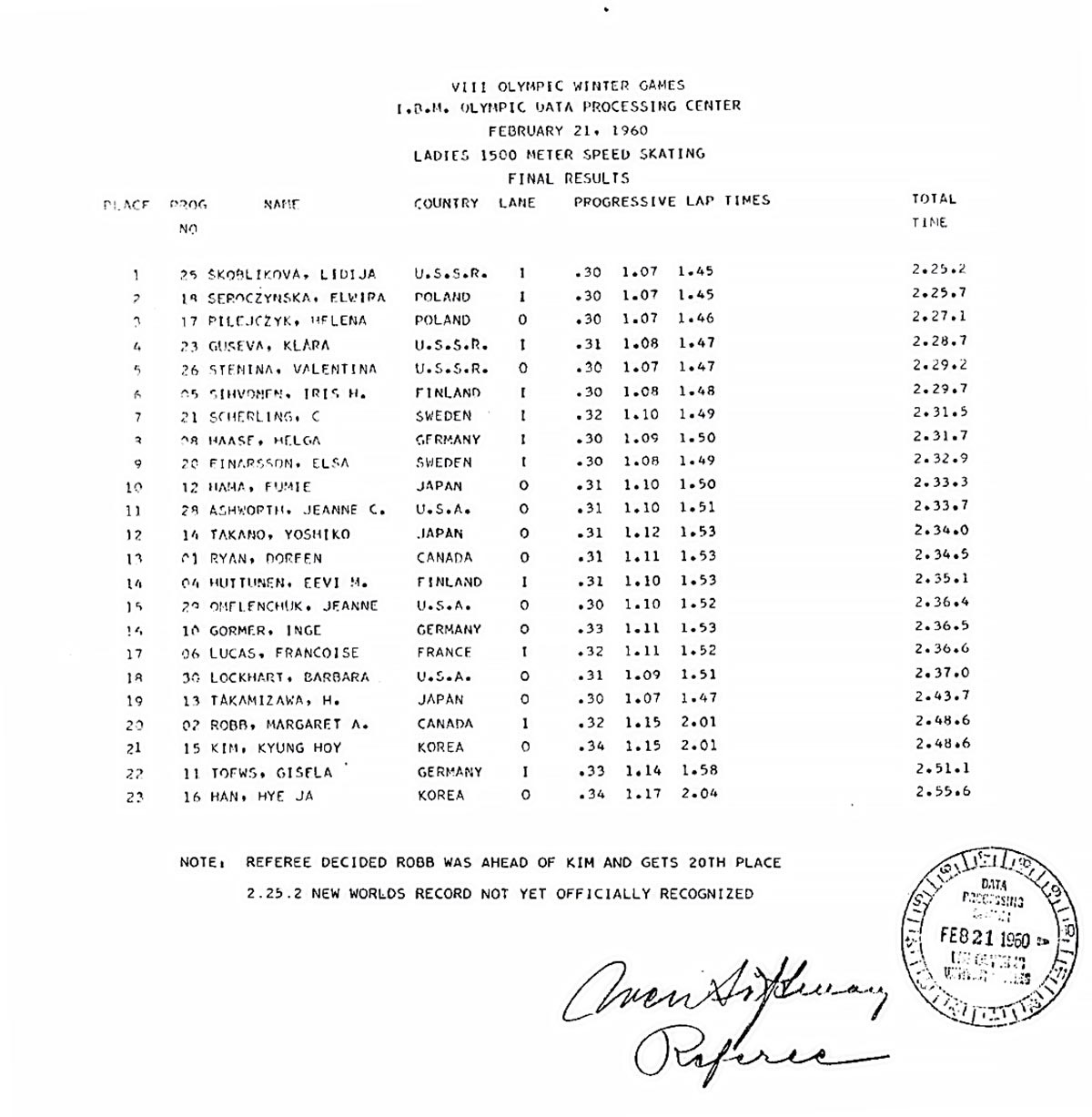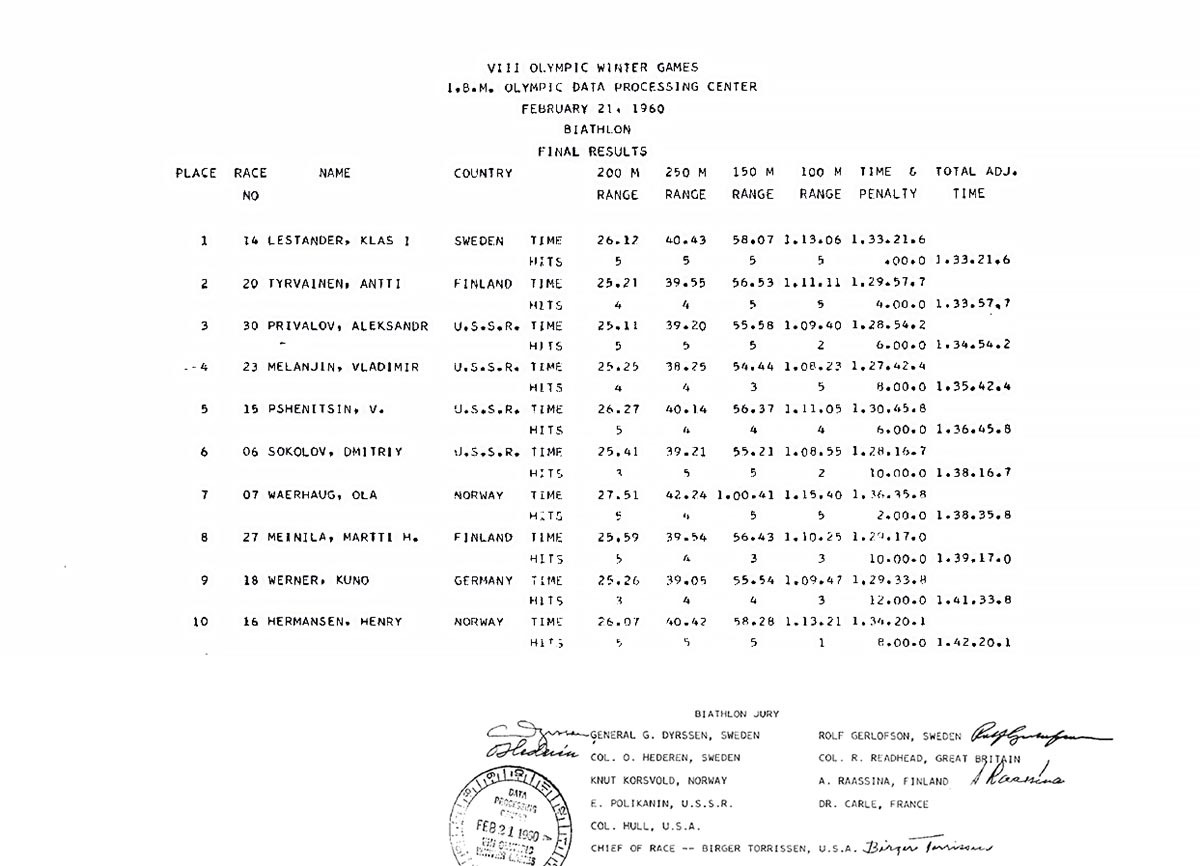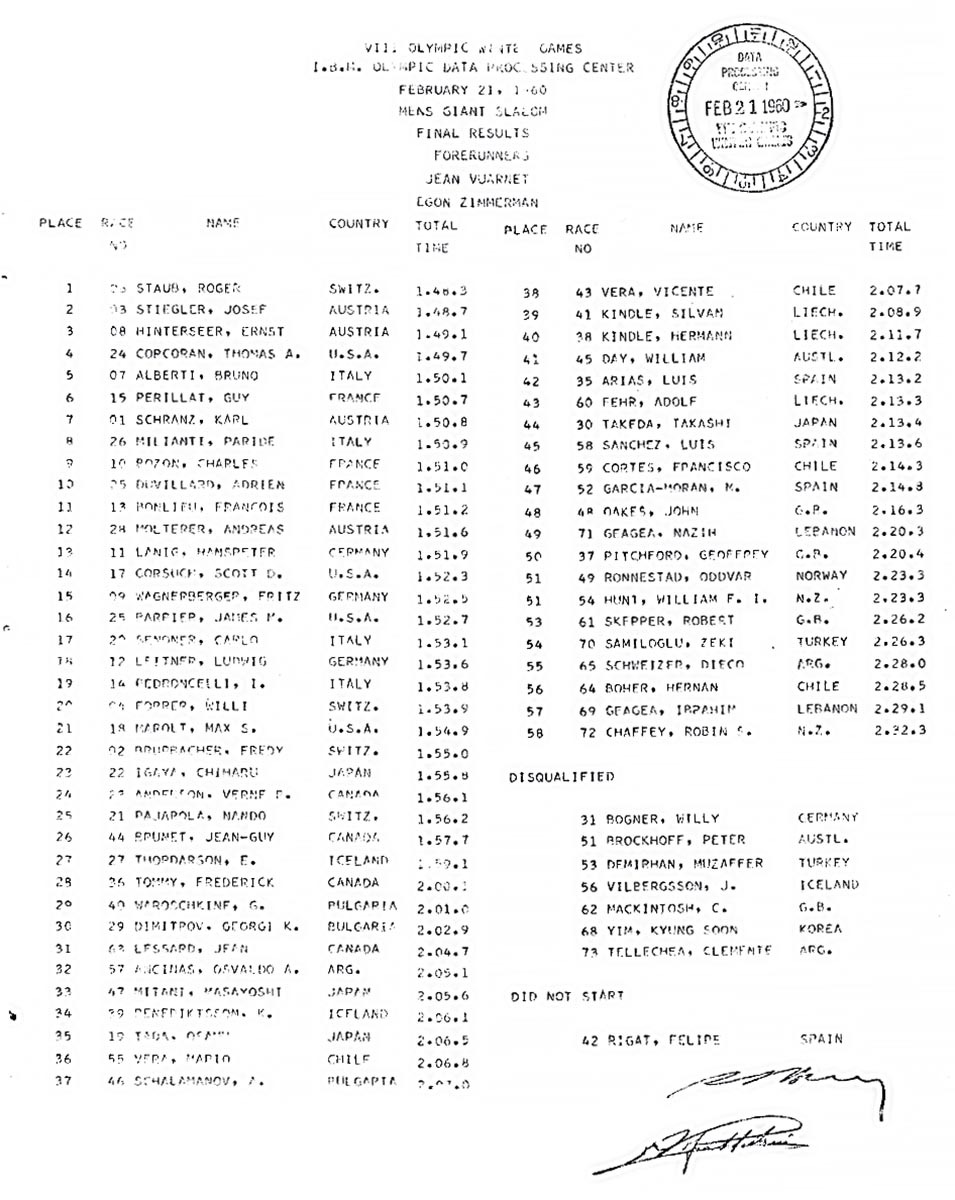 Photo Credits
01-04 Source: SQUAW VALLEY, CALIFORNIA FINAL REPORT. Published by the California Olympic Commission.
MENS GIANT SLALOM
Austria and France were the dominant countries in the men's Alpine events, while the United States won most of the medals in the ladies' Alpine races. Austria was particularly outstanding in the slalom races. Two Austrian athletes, Josef Stiegler and Ernst Hinterseer, finished second and third in the men's giant slalom, both trailing husky Roger Staub of Switzerland. Staub had a 1:48.3 clocking, while Stiegler and Hinterseer were timed in 1:48.7 and 1:49.1, respectively.
BIATHLON
The biathlon, a combination of cross-country skiing and rifle marksmanship, was included in the Squaw Valley program, marking the first time the event had ever been held in an Olympic Winter Games. Biathlon is most popular in the Scandinavian countries and is held in other European nations as well. Nine nations entered a total of 30 athletes in the biathlon. Because of the warm weather, the competitors were permitted to start at intervals of one minute rather than the usual two. The winner of the event was Klas I. Lestander of Sweden, whose total time was 1:33:21.6, with no penalty for lack of perfection in riflery. Second place went to Antti Tyrvainen of Finland, whose skiing time was faster than Lestander's at 1:29:57.7. However, he was penalized four minutes in rifle marksmanship, and his adjusted time was 1:33:57.7. Athletes from Russia took third, fourth, fifth and sixth place. All four raced faster than Lestander but were penalized for inaccuracy in shooting.
LADIES 1500M SPEED SKATING
Miss Skoblikova won gold medals in both the 1500 and 3000 meter races and finished fourth in the 1000 meter event. She set a world record of 2:25.2 in the 1500 meter race. In winning the latter race, Miss Skoblikova finished only five-tenths of a second faster than Elwira Seroczynska of Poland, with Helena Pilejzck of Poland in third for the bronze medal.
Source: SQUAW VALLEY, CALIFORNIA FINAL REPORT. Published by the California Olympic Commission.