1957 Jr. National Alpine Champion
Silver Belt winner 1957 and 1960
Carried the Olympic torch at the 1960 Olympics opening ceremony
1963 Sr. National Champion
1964 Innsbruck Olympics – the top US finisher in the downhill (14th)
Finished 9th in the world at the end of the ski season – "the fastest American woman skier in 1963 and 1964."
Carried the Olympic torch at the 2002 Olympics in Salt Lake City, Utah
Carried the torch at the 50-year Squaw Valley Olympics anniversary celebration in 2010
1957 Jr. National Alpine Champion
Silver Belt winner 1957 and 1960
Carried the Olympic torch at the 1960 Olympics opening ceremony
1963 Sr. National Champion
1964 Innsbruck Olympics – the top US finisher in the downhill (14th)
Finished 9th in the world at the end of the ski season – "the fastest American woman skier in 1963 and 1964."
Carried the Olympic torch at the 2002 Olympics in Salt Lake City, Utah
Carried the torch at the 50-year Squaw Valley Olympics anniversary celebration in 2010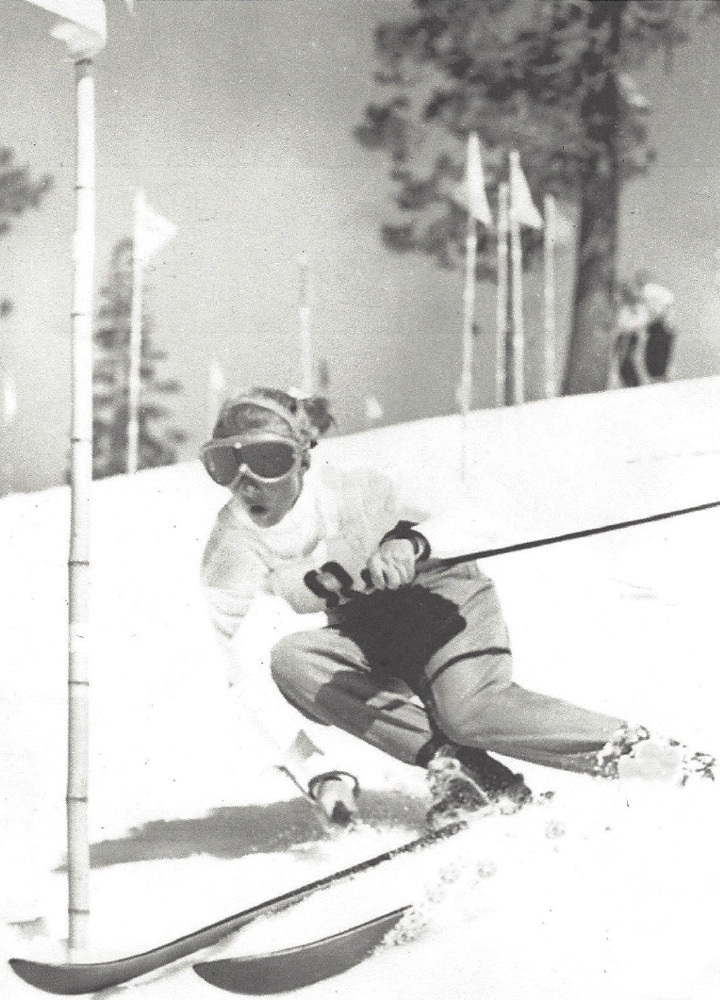 What keeps you inspired to continue to train and be disciplined in your sport?
Started skiing in 1945 and have been skiing ever since. Retired a long time ago but what kept me going was my love of skiing and being on the mountain.
What is a piece of advice you would pass along to generations who aspire to follow in your footsteps?
Always have fun at what you are doing, have a passion for the sport, always do your very best because you will always be a winner for you.
Please share a fond memory of your time at the Olympics or another race/competition you competed in.
Best memory of Olympics is the Parade of Nations behind the sign United States and representing my country. Running the downhill and finishing the top American. The friendships made and continue to keep.
What is one thing you always do before a race/competition?
Before a race I would try to center my thoughts, remember the course, smile and have a good time.
What is something people don't know about you and would surprise them?
I am the Honorary Consul for New Zealand.
Why are you excited about supporting the SNOW Museum?
I am excited about the SNOW Museum because it will continue to tell the story and history of skiing and events in the Sierras before the memories get lost and forgotten.  Once the memories are lost they are gone.  At least there is a way to keep the history story going and being built upon.  Everyone should support the Museum!!!
 >  Sign up for E-news
>  Make a Donation
>  Donate Things
>  Host a "Fireside Chat" (Informational Social Gathering)
>  Volunteer (at the Boatworks temporary museum, collection program, social media input)
>Join our Board/Advisory Board
HAVE A GREAT IDEA…?
Do you have an idea to share with us about gear you could donate? A cool fundraising scheme? Historical photos, items, stories? A fun event for the temporary museum in the Boatworks?